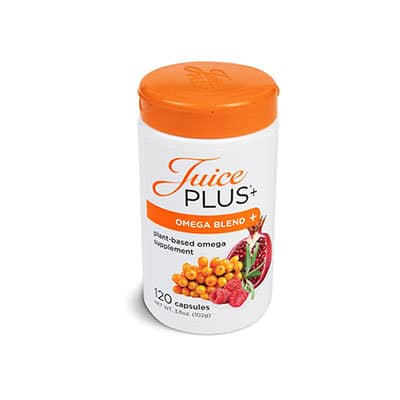 Omega oil sourced directly from algae is taking the nutrition world by storm, thanks to a new vegetarian capsule from Juice Plus+.
Juice Plus Omega Blend is heralded as a breakthrough product for the world-renowned whole food nutrition company and contains Omega 3, 5, 6, 7 and 9.
Juice Plus+ Omega Blend can help people bridge a glaring dietary gap in fatty acids. The revolutionary blend sources essential Omega 3 long-chain fatty acids from the same source as fish – effectively cutting out the middle man.
Squeezing the Omega 3 essential fatty acids from algae, which is grown in a controlled environment totally free from contamination. Means it is not only a cleaner but also a greener option for those enjoying the array of health benefits afforded by Omegas.
The unique blend of health-promoting oils also includes pomegranate seed oil, raspberry seed oil, sea buckthorn berry oil, tomato seed oil and safflower seed oil.
When Juice Plus+ unveiled the breakthrough product in the US it took the country by storm.
Now the revolutionary omega solution from Juice Plus+ has arrived in Ireland and it is in high demand due to its unique benefits.  The demand has been so high in the US that supply elsewhere has been limited so far. Orders for this fantastic new product have been flooding in to Sculpt Your Life since Omega Blend's arrival in Ireland. The newest edition to the Juice Plus+ family has taken supplements to a whole new, whole food level. Sourcing direct from algae also ensures that Juice Plus+ Omega Blend is fully vegetarian as all the goodness is encapsulated in a capsule made from tapioca.
Juice Plus Omega Blend is also gluten free and lactose free.
Squeezing essential oils direct from a sustainable plant source is much better for our environment too. The process is eco-friendly as it cuts out the need for commercial fishing techniques and over-fishing which are destroying our oceans' ecosystems.
The algal oil in the product is drawn from a microalgae, Schizochytrium, which is grown specifically for its rich DHA and EPA content. Fish actually get their DHA and EPA from feasting on algae, so Omega Blend is effectively just cutting out the middle fish by using the original plant source.
Omega fatty acids have been proven to offer many health benefits, including the support of heart, brain and eye function.
The Omega number – 3, for example – indicates the chemical differential of varying omega fatty acids and how they are absorbed and utilised by the body.
Juice Plus+ Omega Blend is a wholly natural, plant-based blend of omega fatty acids. It includes omega 3, 5, 6, 7 and 9 – all of which are drawn from seeds and algae. The oils are cold-pressed to maximise nutritional quality.
The proven benefits of Omega 3 come mostly from DHA (docosahexaenoic acid) and EPA (eicosapentaenoic acid), the two main 'long chain' fatty acids. They are mainly found in algae or the fish which eat the algae. ALA (alpha linolenic acid) is the most notable "short chain" is primarily found in plants such as chia, flaxseed and other seeds.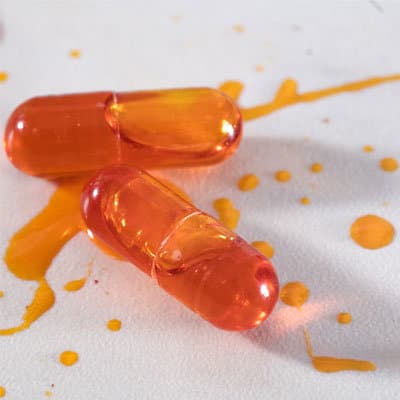 Omegas have been proven to have wealth of health benefits including increased brain function, regulated heartbeat, reduced blood pressure, reduced inflammation, reduced incidence of Alzheimer's disease and vascular dementia, and reduced symptoms of osteoarthritis, join pain and inflammatory bowel disease.
For further information or to get your hands on this breakthrough product, please get in touch today.