Juice PLUS+ Fruit & Vegetable capsules contain a wide range of natural nutritional ingredients are derived from 18 different kinds of fruits and vegetables. Juice PLUS+ Fruit & Vegetables: Fruits and vegetables are harvested when they reach perfect ripeness, and then carefully treated using our very own patented process.
KEY FACTS
+ Our Capsules deliver a unique blend of 18 different fruits and vegetables
+ They're combined with additional complementary plant nutrients and vitamins to create a high quality, unique food supplement
+ The wholefood, plant-based, minimally processed ingredients work in synergy to deliver a range of healthy benefits
+ Supported by over 35 published research studies
+ Suitable for vegans
+ Gluten-free
+ Made without GMO ingredients
FRUIT BLEND
›› Includes: Apples, oranges, pineapples, acerola cherries, peaches, mangoes, prunes, dates, beetroot, cranberries and citrus fruit.
Contains Vitamins A, C and E and Folic Acid.
VEGETABLE BLEND
›› Includes: Carrots, parsley, broccoli, kale, cabbage,tomatoes, spinach, garlic and sugar beet.
Contains Vitamins A, C and E and Folic Acid.
QUALITY STANDARDS
+ Carefully produced to maximise the quality of the wholefood nutrition the capsules deliver.
+ The Juice Plus+ Fruit & Vegetable Capsules are certified with Informed Choice – the global standard in sports nutrition quality control.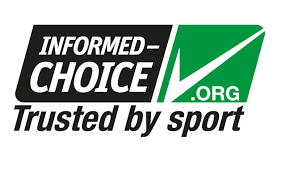 Juice Plus+ is currently available for delivery in the following countries:
Ireland, United Kingdom (UK), United States (USA), Canada, Australia, New Zealand, Germany, France, Spain, Italy, Austria, Netherlands, Mexico, Belgium, Norway, Czech Republic, Poland, Denmark, Portugal, Finland, Romania, Sweden, Switzerland, Israel, United Arab Emirates (UAE), and Luxembourg