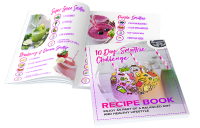 GET YOUR FREE 10 DAY SMOOTHIE RECIPE BOOK
Juice Plus+ Provides Immune System Support
During these difficult and challenging times in the world at this moment, immune system support is increasingly crucial to maintain your health throughout these troubling times. While exercise and sleep are essential to a healthy immune system, it is also important to have a healthy and consistent diet rich in nutrients and phytonutrients from fruits, vegetables and berries.
Juice Plus+ is a whole-food-based product that utilises nutrients from 30 different fruits, vegetables, berries, and grains to help contribute to the normal function of the immune systems. Regular consumption of Juice Plus+ capsules provides the body with a mixture of nutrients that support key immune system functions and strengthen the body. This has been proven through a study published in the British Journal of Nutrition, which supports Juice Plus+ as a tried and true addition to your daily regimen and overall immune system support.
Expert Reviews on Juice Plus and the Immune System
Mitra Ray, PhD – Nutrition, Juice Plus+ and Immune Health
Dr. Mitra Ray is a former research biochemist from Marysville, Washington who studied cell biology. In this video, Mitra addresses the connection between good nutrition and a healthy immune system, ensuring our body is able to fight off new diseases, viruses, and bacteria that we haven't seen before.

Matt Brown, MD – Support a Healthy Immune System with Juice Plus+
Dr. F. Matt Brown, Jr., a practicing physician in Boone, North Carolina specializing in internal medicine, urges the consumption of whole food nutrition to help support a healthy immune system.
Andrew Clarke, MD – Immune System & Juice Plus+
Dr. Andrew Clarke is the owner of The Clarke Clinic for Health and Prevention — a general internal medicine practice with an emphasis on education and nutrition. In this video, Dr. Clarke discusses the benefits proper nutrition provides for boosting the immune system, and how Juice Plus+ plays a part.
The best way to supplement your diet with nutrients to support your immune system during these troubling times is to increase your daily fruit, vegetable and berry intake,  this is the key to overall optimal health and an easiest way to do that is with Juice Plus+ Premium Capsules.