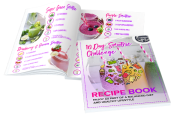 GET YOUR FREE 10 DAY SMOOTHIE RECIPE BOOK
Four out of five children not getting enough fruit and veg 'putting future health at risk'. Most youngsters do not get enough of the vital vitamins and nutrients included in fresh fruit and vegetables, the World Cancer Research Fund (WCRF) warns.
Official figures show that children aged between five and 15 have an average of three portions of fruits and vegetables a day.
But around one in 14 boys and one in 25 girls do not eat any fruits and vegetables at all.
You don't have to freak out if kale, carrots and even broccoli are on your kid's no-eat list. Some kids go through a short phase of refusing veggies altogether, or will eat just one variety—say, carrots—without trying anything else.
Vegetables are important because they contain different nutrients, including vitamins, minerals and fibre, which are essential to normal growth and development. Some of these nutrients also play a role in warding off chronic diseases, like hypertension, heart disease and cancer.
But, these vitamins and minerals can be found in Juice Plus that contains 30 kinds of fruits, vegetables and berries, which means that kids can still get the essential fuel they need even if they won't eat broccoli and spinach. Juice Plus gives peace of mind that your children are getting the nutrients they need.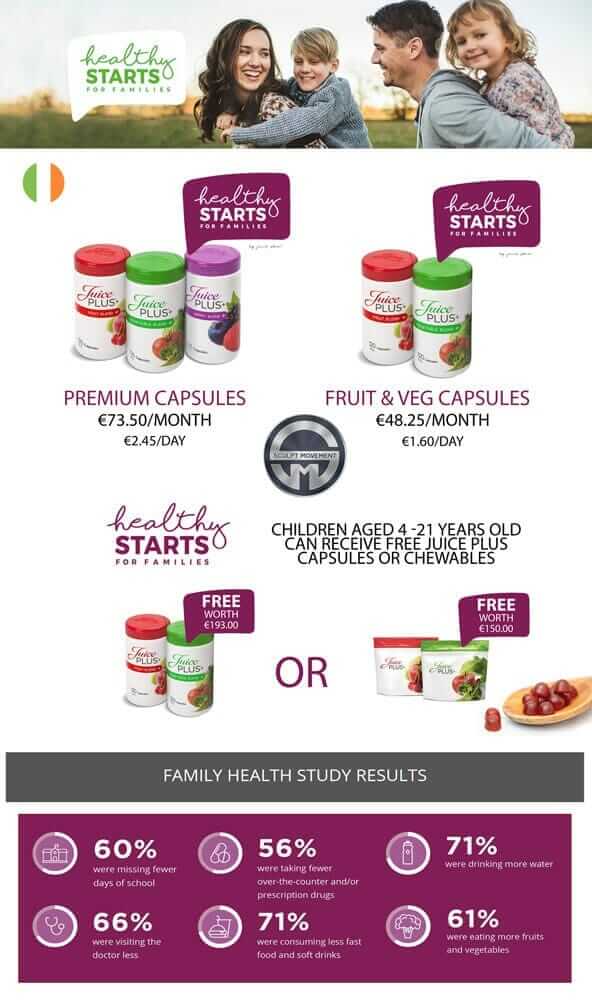 Juice Plus Healthy starts for families
It can be very frustrating when your child won't touch their fruit & vegetables, but are happy to eat sugary food! Juice Plus+ Chewables deliver added whole food based nutrition from up to 30 different fruits, vegetables, berries, and grains in a tasty, soft chewable form. The appealing taste comes from two all-natural sweeteners – tapioca syrup and organic cane syrup – with absolutely no high fructose corn syrup. It contains no artificial flavours or artificial colours and is 100% vegetarian; the 'chewiness' comes from fruit pectins, not gelatin. They will just think they are eating sweets!
One key component of the Healthy Starts for Families initiative with more than 1.5 million participating families and nearly 20 years of results, the Family Health Study helps you document the lasting, positive effects of the changes you and your family make.
›› 1 Register: Register as a Juice Plus+ customer and purchase the Juice Plus+ Capsules.
›› 2 Join: When you join the Family Health Study as a customer bonus and study participant, you receive our Juice Plus+ Fruit and Vegetable Blend Capsules, or Soft Chewables for your child, for a maximum of four years for free.
FAMILY HEALTH STUDY SURVEY RESULTS
Since starting the Family Health Study, families have reported:
Fill out the information below, and we will contact you soon to help you get started.
*Required Field
What Juice Plus capsules would you like to order?
Adults must be over the age of 18 and play an active role in a child's life (as a relative, mentor or godparent) to sign up as a Juice Plus+ customer. Children must be between the ages of 4 and 21.